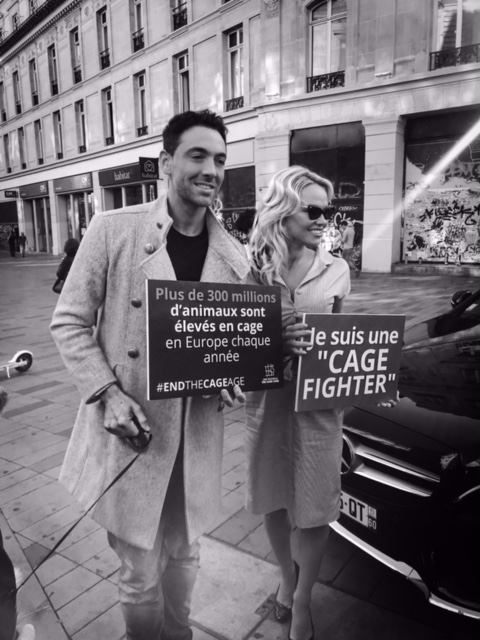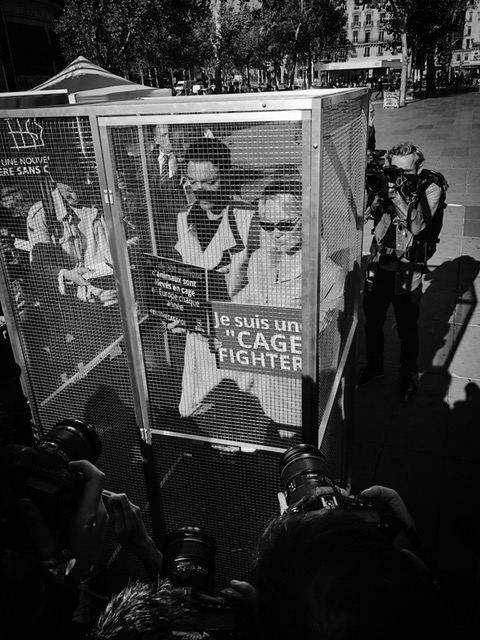 Aim of the campaign: End all cages in European farming (for farm animals)
Description of an ECI: EU mechanism to involve EU citizens in EU affairs. With 1 million signatures in 7 countries in less than one year, the European Commission has to react officially to the request of ending cages.
End the cage age ECI:
An ECI is led by a citizen's committee, with the support of NGOs.
Compassion in world farming (CIWF) is the initiator of the initiative and 140 other organisations have joined the movement, from 25 countries.
In France, we have 20 partners, including Fondation Brigitte Bardot & Peta for example.
What are we asking in the ECI from the EU?
Hundreds of millions of EU farm animals are kept in cages for most of their lives, causing great suffering. We call on the European Commission to end this inhumane treatment of farm animals.
Cages inflict suffering on enormous numbers of farm animals every year. They are cruel and unnecessary, as higher-welfare cage-free systems are viable.
What is happening today in Paris?
Today is the public launch in France. Other events are taking place all over Europe this week. The start of 1 year of mobilisation to collect signatures. We are asking the general public and VIPs to have their photo taken in cages, and encourage their followers to sign too.
Why end caged farming in Europe?
As we all know intuitively, and has been scientifically proven, animals have many natural behaviours that they need to carry out, they feel joy, pain, frustration etc. All these fundamental needs cannot be met in a cage.
Cages keep animals isolated, or tightly packed in confined areas. In the worst cases they are barren, provide minimal space and prevent most movements or even moderate exercise. Keeping animals in these conditions can have severe health and welfare impact on them.
The range of animals that are farmed in a form of cage in the EU is wider than many might think. You have hens (in so called 'enriched cages'), pigs (in sow stalls and farrowing crates), ducks and quail & nearly all rabbits ….
Although we have seen progress in animal welfare for some species at EU level over the years: with the EU ban on veal crates, the end of barren battery cages, for laying hens, a partial sow stall ban, as well as the recognition of animals as sentient beings in the EU… hundreds of millions of animals (370 million) still spend part, or their entire life in a cage.
We believe the use of cages is cruel, outdated, and unnecessary as higher-welfare cage-free systems are viable. This is why, together, today, we are launching the End the Cage Age European Citizens Initiative in France– and are asking for a ban on the use of cages in animal farming
In detail, we are asking for legislation prohibiting the use of:
• cages for laying hens, pullets, broiler breeders, layer breeders, quail, ducks and geese;
• farrowing crates for sows;
• sow stalls for sows, where not already prohibited
• individual calf pens, where not already prohibited
To be successful, an ECI needs, in one year, to collect a minimum of one million verified signatures in at least 7 countries - in support of this ban. Every signature counts !
If one million of us raise our voices together, we have the opportunity to finally End the Cage Age in Europe.
Support the campaign and sign the petition!